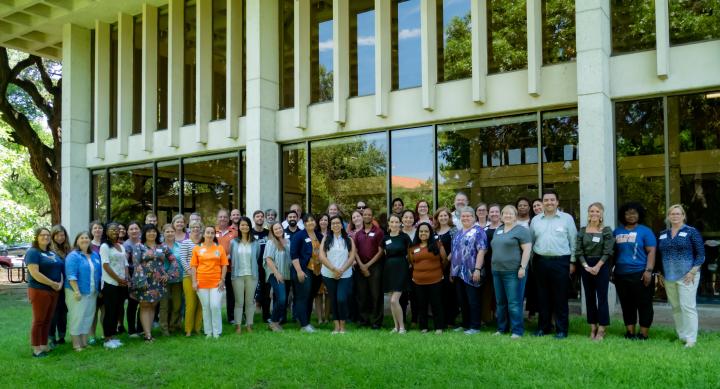 The UT Staff Council (UTSC) is comprised of elected representatives who are employed in classified and administrative and professional (A&P) positions. UTSC supports a variety of activities and initiatives aimed at improving the quality of life and effectiveness of the university's dedicated and valuable staff members.
The organization's work is informed by the core values of advocacy, collaboration, and transparency. This set of core values informs the projects representatives work on, the way in which UTSC communicates with constituents and stakeholders, and the effort given towards cultivating and maintaining trust within the community.
We encourage you to get involved and attend UTSC's monthly meetings, either in-person or virtually.
Our Core Values
Advocacy
- Serving staff by representing their best interests to the university community.

- Fostering a pathway of communication between upper administration and our constituents.

- Seeking diversity in membership, perspectives, and ideas when representing staff culture.
Collaboration
- Creating a sense of community by forging effective partnerships with campus stakeholders.

- Executing projects that are valuable to the organization.
Transparency
- Maintaining honest and transparent communications and processes.

- Remaining accountable to ourselves and to our constituents by holding open meetings and publicizing our decisions.

- Intentionally sharing unbiased information with our stakeholders.
Upcoming Events
Thursday December 21, 2023, 2:00 pm - 3:30 pm
CANCELED: December 2023 Staff Council General Meeting
Thursday January 18, 2024, 2:00 pm - 3:30 pm
Thursday February 15, 2024, 2:00 pm - 3:30 pm
View all Events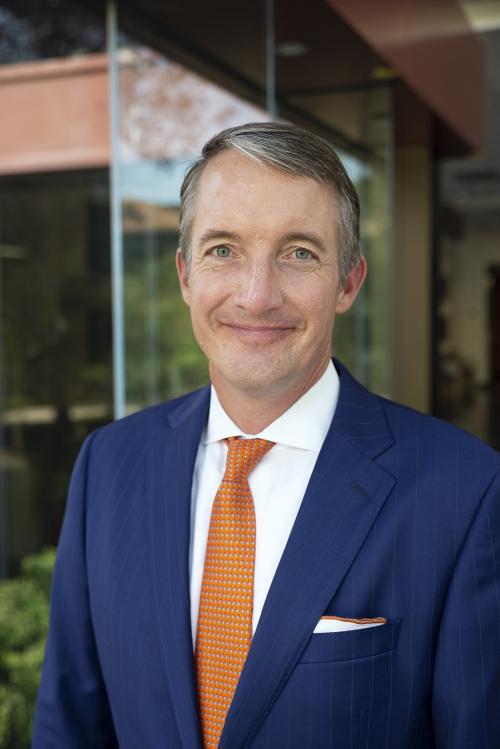 A Message from President Hartzell
If you've had the opportunity to live, work or spend time on the Forty Acres, chances are you've had a profound experience of some kind here. It may have been in a classroom, or a lab, or a theater, or at DKR — really, anywhere where Longhorns change the world. And, both that "anywhere" and the life-changing experience itself were only possible because of the dedicated efforts of staff members who support UT's mission at every level. Their work powers our campus and operations so that our community can do what it does best — discover, learn and teach. Then, we can all impact society.
The UT Staff Council has a very important role to play in making sure that our staff members have a voice and platform to directly shape the policies and practices of the university. These elected representatives help guide leadership decisions and work closely with many university officials and me to ensure that we always keep the interests, opinions and concerns of staff members at the front of our minds.
As President, I couldn't be more grateful to have this special partnership with the Staff Council and I look forward to accomplishing great things together in the months ahead.
To all members of Staff Council — and to the thousands of UT staff members across campus — thank you for bringing your heart, energy and unparalleled commitment to our great university each and every day. I appreciate you and am thrilled to be working for you.
Jay Hartzell, President
The University of Texas at Austin
Benefits of UT Staff Council Membership

Special access to programs, initiatives, and opportunities across campus

Including information on professional development grants, free campus showers, etc.

Opportunities to represent the interests and concerns to campus leadership

Including your department and neighboring departments

Opportunities to build relationships across the campus community

Opportunities for strengthening your professional skills

Including written communication, negotiation, strategy, project management, delegating, public speaking, building partnerships, and managing without formal authority.

Opportunities to meet University senior leadership

Including the university President and others that report directly to the university President.

Opportunities to identify needs, devise solutions, and build programs

Practice taking a leadership role in solving problems and responding to needs.