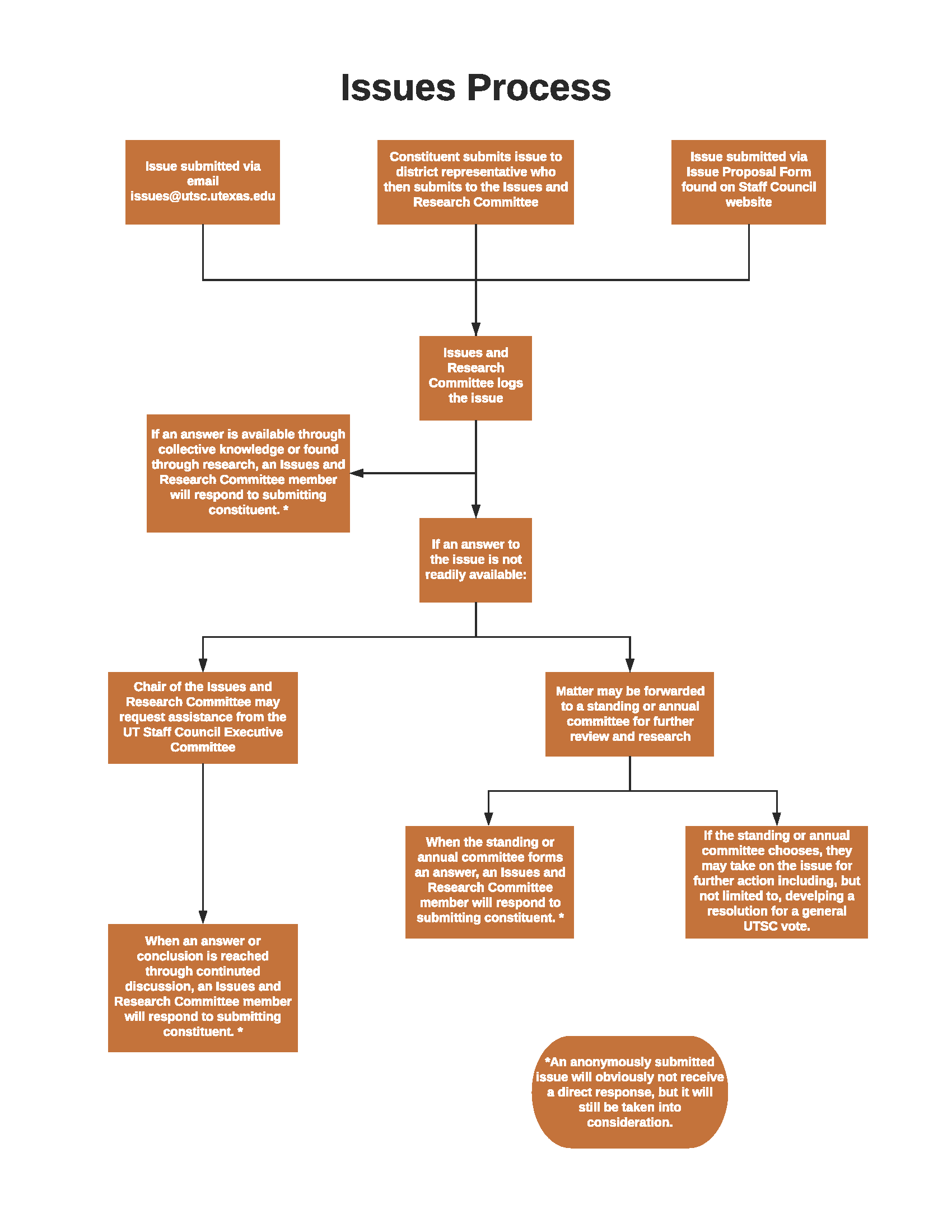 1) Why submit an issue and what outcome can I expect?

UT Staff Council (UTSC) is an advisory committee, similar to Student Government. We provide a vehicle for communication of interests, concerns, and issues that affect staff, as well as presenting recommendations to university leadership. The issues process is how staff members can officially raise concerns for UTSC to address. We research issues exhaustively before making recommendations in order to maintain a high level of credibility.
2) What is an issue?

An issue is a proposal submitted to UTSC asking for a specific outcome, including goals and objectives to be considered, researched, and/or resolved. For example: a change to or clarification of UT policy, or improved working conditions for staff.
3) How do I submit an issue?

There are three ways constituents can submit an issue:
4) What happens after I've submitted my issue?

This issues process workflow outlines how the issue is handled following submission.
5) Is submitting an issue the same as filing a grievance?

No. One should file a grievance with HR to address a specific problem experienced by an individual staff member; an issue proposal is an attempt to research, clarify, and/or improve working conditions for UT staff in general.